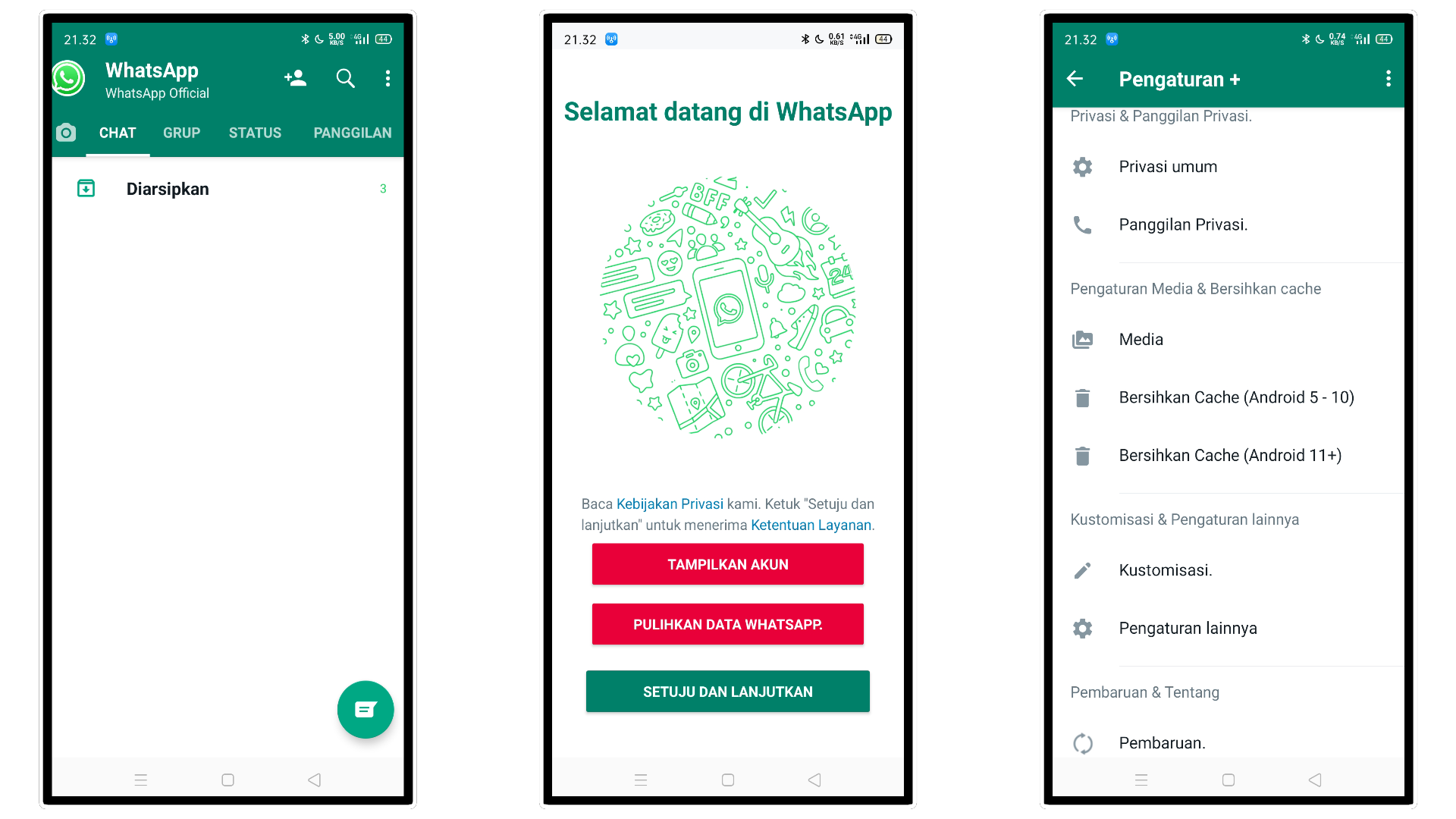 Features
● New Base Updated to 2.22.9.13
● Typing Message Translator
● Separate Group And Chat
● Send Document UP To 1GB
● Change Style WhatsApp By WA OFFICIAL
● Enable Play Audio Outside Conversation
● Enable Play And Pause VoiceNote
● Enable Privacy "My Contact, Except..."
● View Once Disable - 😍 you can view any media file unlimited times instead of onec.
● Enabled All hidden features..
● Enable broadcast icon on broadcast msg
● Added Delete Icon 🚫 [ Status and Msg ]
● All types of privacy included.(hide last seen,hide status view,blue tick,double tick,typing,anti revoke, hide status view,BOR).
● SMS verification fixed.
Official Package
(com.whatsapp)

Clone Package
(com.ucwhatsapp)